Portable Disk Duplicator adds new features and OS update expand flexibility, enhance security and application compatibility with 3rd party vendors for years to come – supports three 2.5-inch HDDs or SSDs
There are a great many corporate video departments, digital forensic firms, law enforcement, utility companies, etc., that have to make multiple duplicates of HDDs and SSDs everyday, which is time consuming. Alternatively, failing or corrupt drives requires a complete clone of the original. Attempting to do this in-house of in the field across multiple drives exasperates the problem – especially under time crunches. Luckily, all this can be solved with a portable disk duplicator tool that has become one of the industry's standard bearers.
Intelligent Computer Solutions Inc. (ICS) and JMR Electronics, the exclusive ICS contract manufacturer, announced today the addition of new features and Windows 10 compatibility for their Media MASSter™102 PRO.
The newly updated ICS-JMR Media MASSter 102 PRO is a portable rugged, self-contained disk duplicator featuring extremely fast performance and added versatility to meet a wide range of cloning and duplication needs.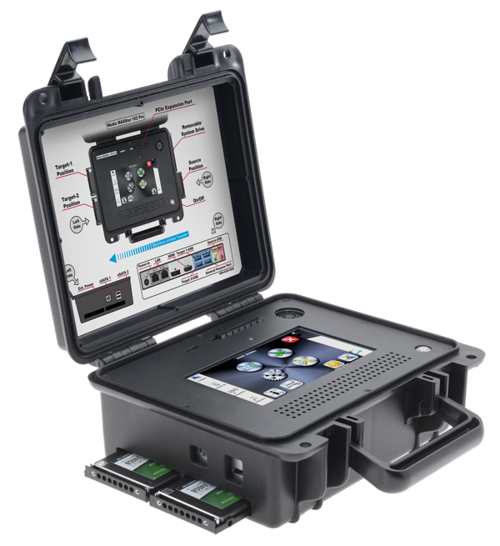 The Media MASSter natively supports three 2.5" drives (disk or SSD) to perform either imaging (full duplication) or wiping (sanitizing, removing all data), as well as providing four USB ports and two eSATA ports for attaching a variety of drive types. New optional 3.5" disk drive adapters are available to use with 3.5" devices, as well as other adapters for SAS, SCSI and IDE drive types via the unit's external PCIe slot. A CF card reader which plugs in via USB is available to interface with all common media cards to be used as master or target drives (or both); and this is the only low-cost, portable product featuring an external PCIe slot which may be used with a M.2 "M" key NVMe/PCIe drive adapter, allowing those high-performance drives to interface directly with the Media MASSter's PCIe bus to provide up to 70GB/min duplication speeds. This is the only portable, low-cost product available that supports imaging of up to four M.2 PCIe drives.
2.5" drives just "plug in" to the Media MASSter via provided drive sleds. The "system" disk which contains the operating system and the ICS-JMR imaging/wiping utilities is on a slide-out sled to ease system field upgrades or servicing.
Operation is via the unit's built-in 7" color touch screen and GUI, so no external keyboard nor monitor is required for use; it comes installed in a hard-shell transit ("Pelican") case for easy transport and field operation. With its built-in GbE I/O port, the unit may be used with the Link MASSter option to acquire data from computers having non-removable drives via an Ethernet connection and can also be used to download updates or other network utilities.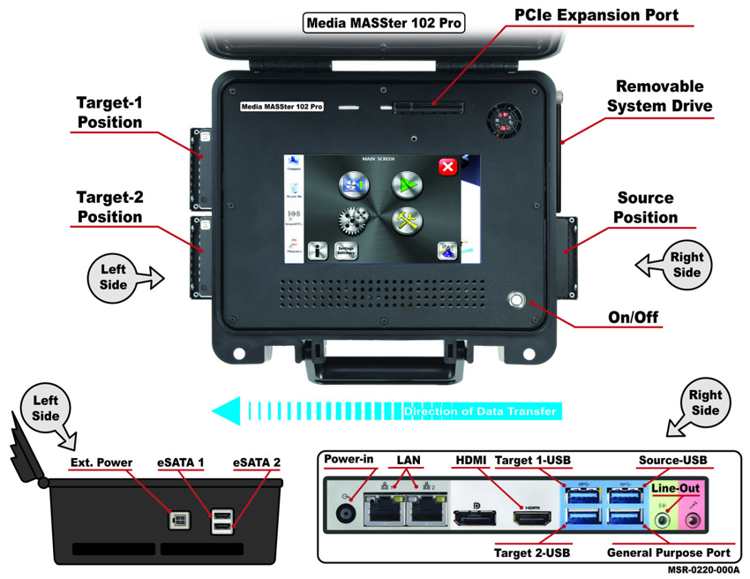 Additionally, the Media MASSter's internal OS has been updated from Windows 7 to Windows 10, in lieu of Microsoft's ending support next year. Windows 10 has advanced security features over the previous Windows version that will continue to be updated for years to come. Last, Windows 10 offers third party application vendors compatibility now and into the future, as the unit easily accepts third party software utilities to enhance its operation. The Windows 10 version will be available on April 15th.
For more information, please visit ics-iq.com/media-masster-102-pro-it/
AlertMe
Curtis Chan is President and CEO/Founder and Managing Partner of two high technology Brand Marketing and Public Relations companies, CHAN & ASSOCIATES and COGNITIVE IMPACT, whose clients range from the Global Fortune 500 to venture capital funded startups.

His agencies' services, for over two decades, have helped garner early stage and growth companies significant brand exposure, resulting in either acquisition or IPO, with a total valuation of over $2.0 Billion.

Mr. Chan is a serial entrepreneur, philanthropist, author and angel investor. He played key executive roles early on in helping to usher in both digital audio and digital video technologies for the recording, broadcast and post production industries. His expansive background spans over three decades in ever increasing executive roles in operations, business development, engineering and sales/marketing in the information technology, media & entertainment, storage and networking, and other related high technology industries. He is an active mentor and senior advisor to many established and start-up companies, a market/technology analyst, and has over two decades of experience in brand development, management consulting / company turnarounds, creative advertising and public relations.

A graduate of California Polytechnic State University, San Luis Obispo, Mr. Chan is celebrating his 13th year as Vice President of the Fullerton College Foundation, 18th year as an Entrepreneur-in-Residence and mentor for the Small Business Institute at California State University Fullerton and incubators. Additionally, he is a volunteer member of DECA (Delta Epsilon Chi and Distributive Education Clubs of America); an advisor to the College of Engineering's Global Waste Research Institute, incubator mentor, Cal Poly, San Luis Obispo and a member of the President's Green and Gold Society. Passionate about hospice care, he was the past Board President for the Healing Hearts Association; and is a regularly featured speaker at many MBA and Doctorate level lectures around the country. He has presented and published over 30 papers worldwide, is a book co-author, an editorial board member for the Society of Motion Picture and Television Engineers, Senior Editor for Broadcast Beat Magazine, past Senior Editor for Computer Technology Review, and is a regularly featured Contributing Editor to many US and international trade publications for over 30 years.

View Cognitive Impact services at www.cognitiveimpact.com. Curtis can be reached at curtis@cognitiveimpact.com; Office: (714) 447-4993 or curtis@broadcastbeat.com.
Latest posts by Curtis Chan (see all)